Graphic Packaging International is a leading provider of paperboard and integrated paperboard solutions to the food and beverage, among other, consumer products industries. Graphics packaging operates four paper mills and 27 converting facilities worldwide. Graphics Paper continues to expand its footprint in the City of Kalamazoo, where over the last 12 to 18 months, they have spent 600 million at the Pitcher Street location. Representatives with the company said the expansion to the Kalamazoo mill would position the city as the largest manufacturing location of coated recycled board in North America. The new Graphics Packaging Mill is expected to have an annual capacity of approximately 500,000 tons.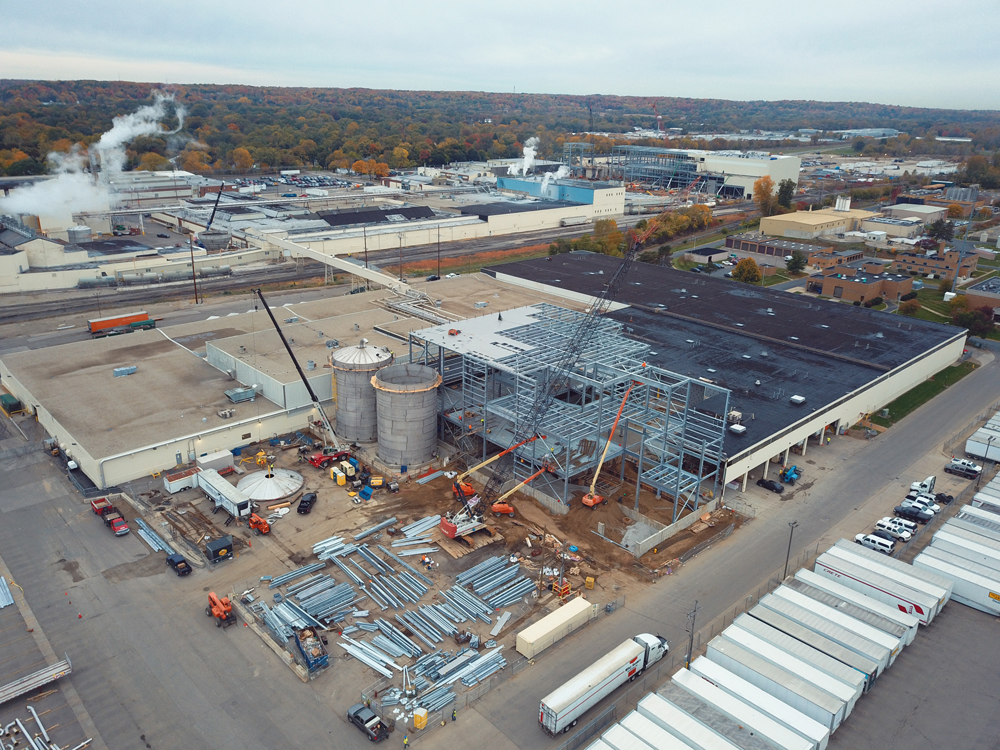 "The new GPI mill will total approximately 350,000 SF over four buildings, including the mill, the cardboard area, the boiler house, and the finished goods warehouse," said Ed Lorenz, Principal and project executive for Weiland."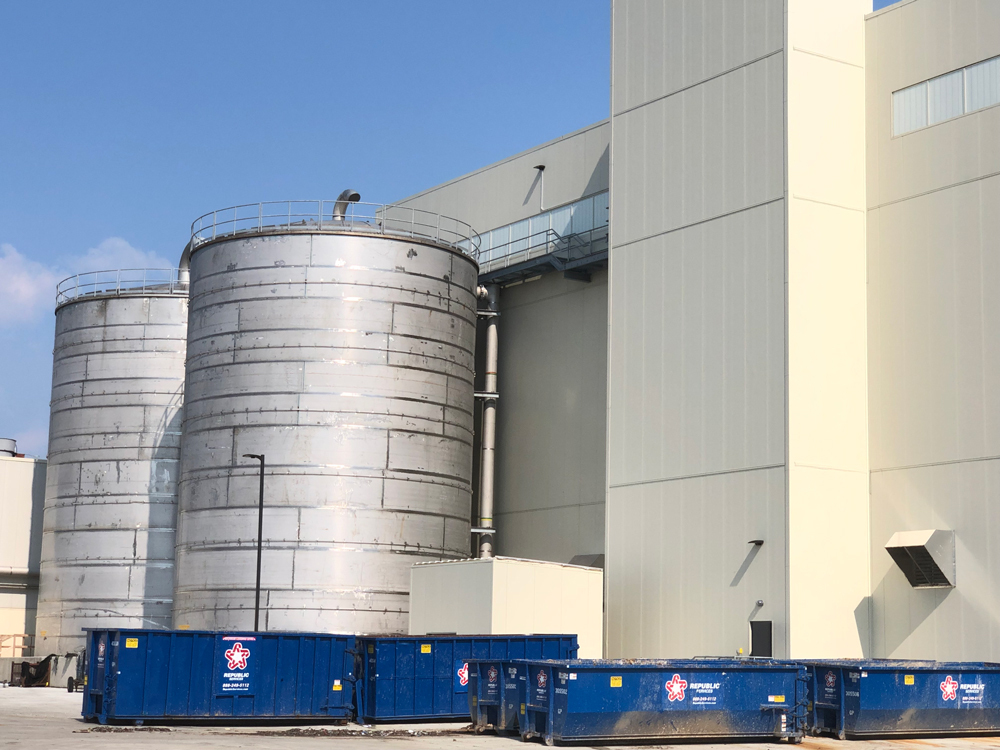 Graphic Packaging adopted a Sustainability Program in 2008 that included the sustainability hot dipped galvanized coatings, which was critical for a project this size. Weiland Construction was chosen to be the Construction Manager due to the ability to manage the entire process from site management, engineering, building design, and erection. Selection was also due to successful completion of three new mills for Graphics Packaging in years prior. Builders Iron and V&S Galvanizing Detroit worked closely to process a load of steel per day and deliver to the jobsite on time. No delays, no quality issues, and got the job done on time and under budget.