Red Hook Houses was a project which is part of the Recovery and Resilience Program of the New York City Housing Authority as part of Hurricane Sandy constructions repairs and relief. The main scope of this project was the roof replacement and taking down the knee-high curb wall and replacing it with new solid bar roof top railing system that was installed according to the New York City Building Code requirements. This work took place on all 28 Red Hook House buildings over a period of two and a half years. These 28 rooftops include 2, 873 residences over a 60 acre plot of land.
The roof project is the first phase of a nearly $550 million investment in the Red Hook Houses as part of NYCHA's Sandy Recovery to Resiliency program which aims to rebuild the neighborhood to be stronger and more resilient. The project entails providing new roofs, as well as repairing or replacing old parapets and railings, on all 28 high-rise residential buildings at the Red Hook Houses development, improving the quality of life for the more than 6,000 NYCHA residents living there.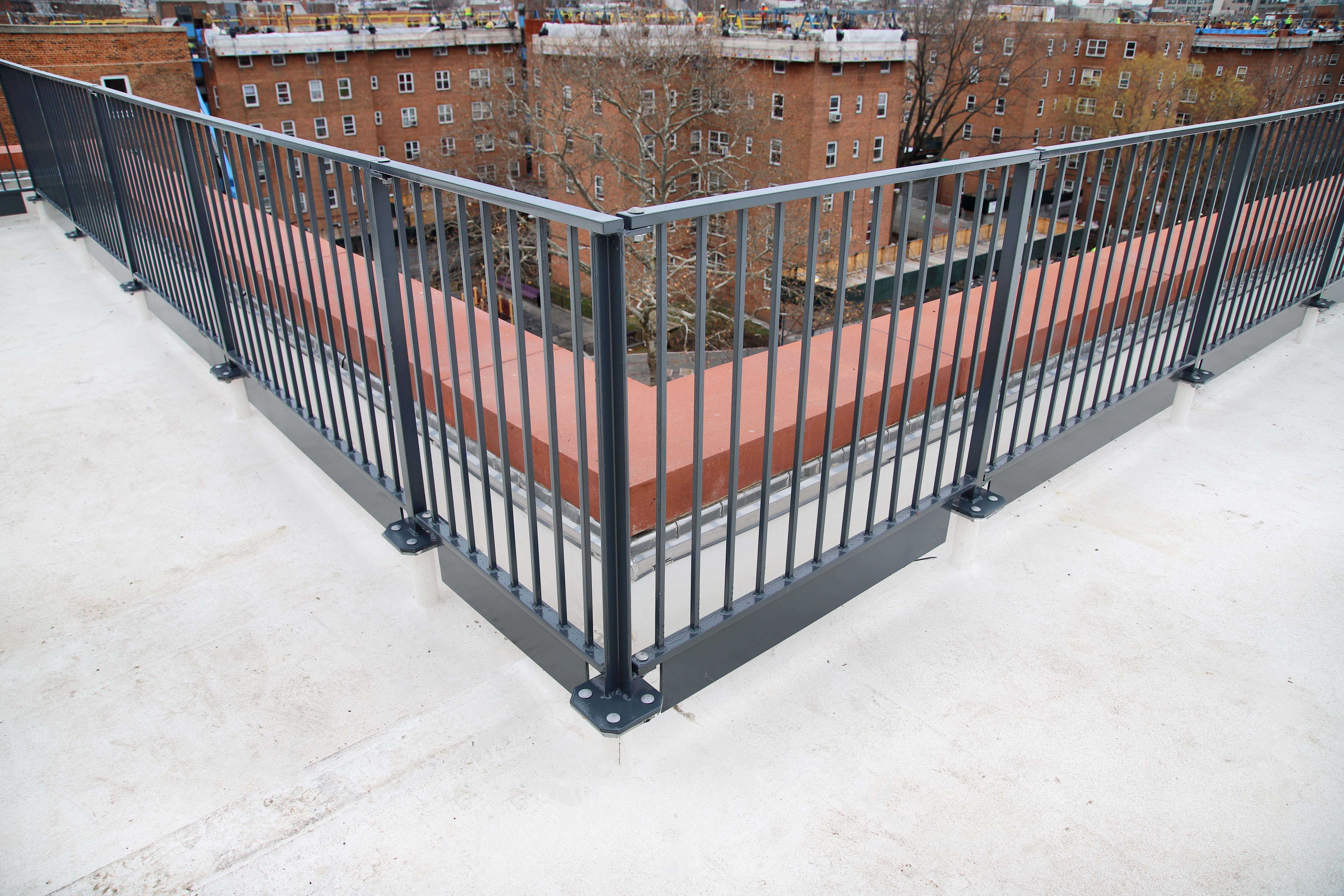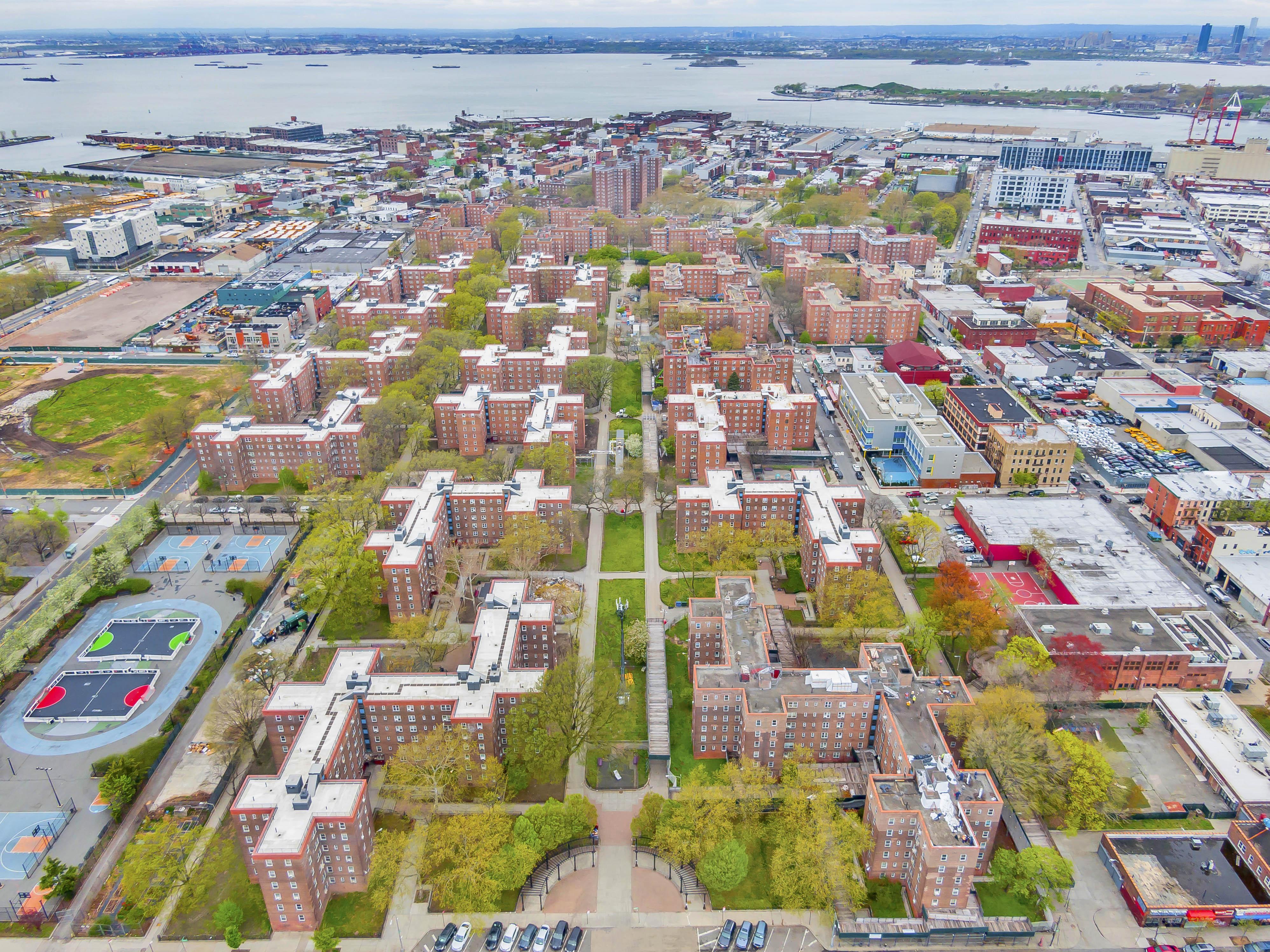 The rails and roof top ladders were all galvanized, brushed blasted to SSPC-SP16 and then a two-part epoxy paint system applied, all within 48 hours of receiving at the galvanizer. This was process was done in 48 individual sequences providing quality control throughout the Duplex System and being such a high profile job, all 28,000/LF of railings had to be smoothed out by using only hand files to be certain of no excessive zinc build up that would show through the paint.
The construction and installation of the of the steel railings required careful coordination between the fabricator and installation teams with the galvanizer. The schedule for installation by sequence and the schedule for galvanizing and painting had to be managed carefully in order to meet the needs of the jobsite and the needs of the stringent duplex specification. The duplex coating system was selected in order to provide the durability and corrosion protection of hot dip galvanizing along with a paint color that will blend in to the roof lines of the buildings.