The Atlantic Street Bridge will soon begin its journey to replace the existing bridge that was built more than a century ago. The new bridge is expected to be rolled into place during a nine-day period from June 28 through July 8, with intermittent local road closures and detours. With traditional construction, an undertaking of this magnitude would typically take years to complete. Commuters could expect major train disruption, and access beneath the bridge would be closed for the entire duration of the project.
Accelerated Bridge Construction (ABC) minimizes such inconveniences to months and, in some cases, days. Pedestrians and those traveling in the Stamford area have seen the new bridge taking shape in two off-site construction areas near the job site—one near Elm Street and the other adjacent to the existing bridge on Atlantic Street. For the replacement of the Atlantic Street Bridge, long-term closures of the underpass were only required to widen and lower the roadway.
At the Elm Street site, temporary concrete foundations will accommodate the assembly of the bridge superstructure decks. The massive steel girders (88 total) weighing approximately 38,500 pounds each after galvanizing. The girders were originally specified to be metallized, as the owner was not aware that girders of this size and weight were able to be hot-dip galvanized. The change over to galvanizing allowed the project to be completed faster and at a lower budget than originally planned.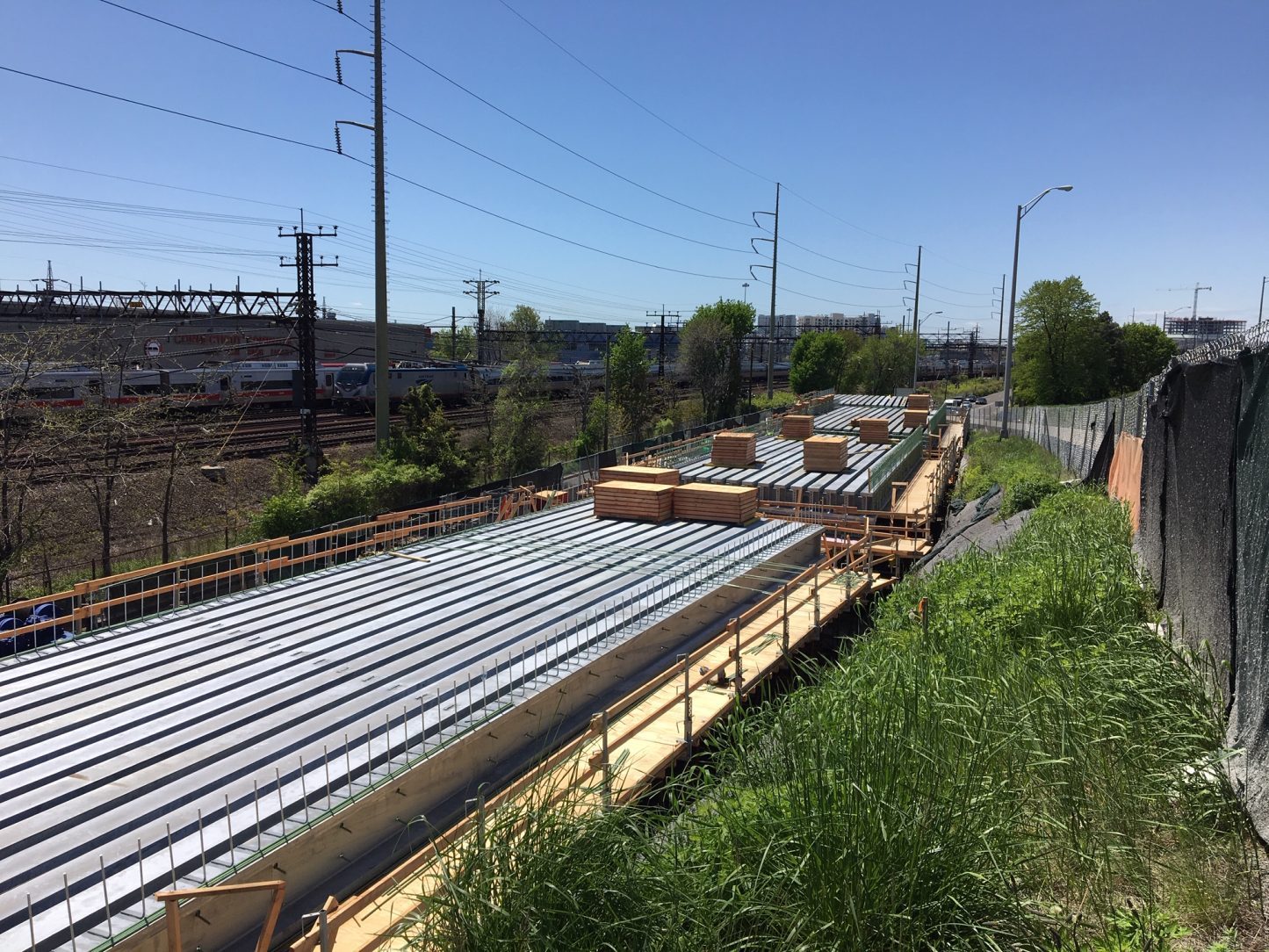 Once the concrete was placed over the massive steel girders, each 70-foot span weighed in at approximately 3.8 million pounds. Once the concrete cured, the forms removed and the spans readied for transport to the job site. Special self-propelled modular transporters used hydraulic power to raise the bridge spans off the temporary foundations and move them, span by span, into place.
Construction crews worked 24/7 to demolish the existing bridge in stages and replaced the old with the new. In this way, two tracks remained active and rail service was operational under a special schedule. Thanks to the ability of hot-dip galvanizing to expedite the overall project schedule, the project concluded on time and without track interruption.