AdventHealth's solar array represents the largest on-site solar project for a health care organization in Central Florida, and is the largest solar project within Orlando city limits. With the new 850-kW solar carport on top of the McRae parking garage, the health care system anticipates saving more than $4.6 million in energy costs, while energizing important systems within its flagship campus.
"AdventHealth is committed to enhancing environmental sustainability throughout our health system in Central Florida," said Jennifer Wandersleben, president and CEO of Acute Care Services for AdventHealth's Central Florida Division.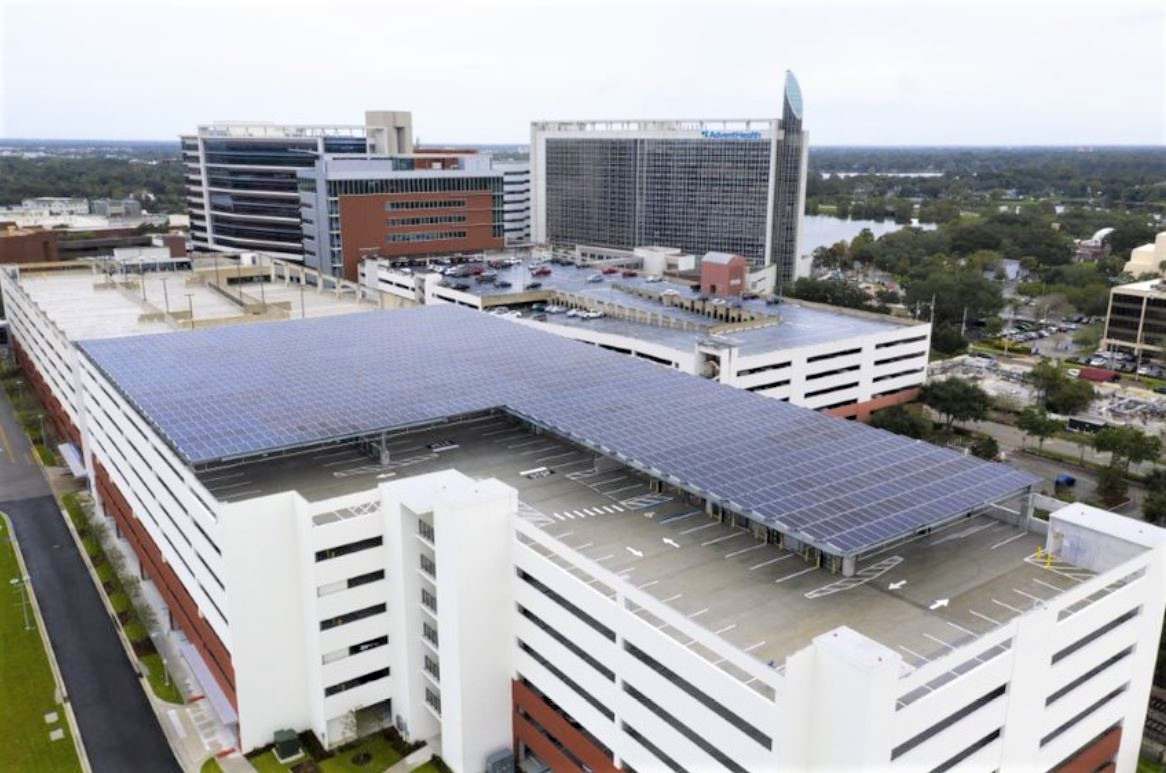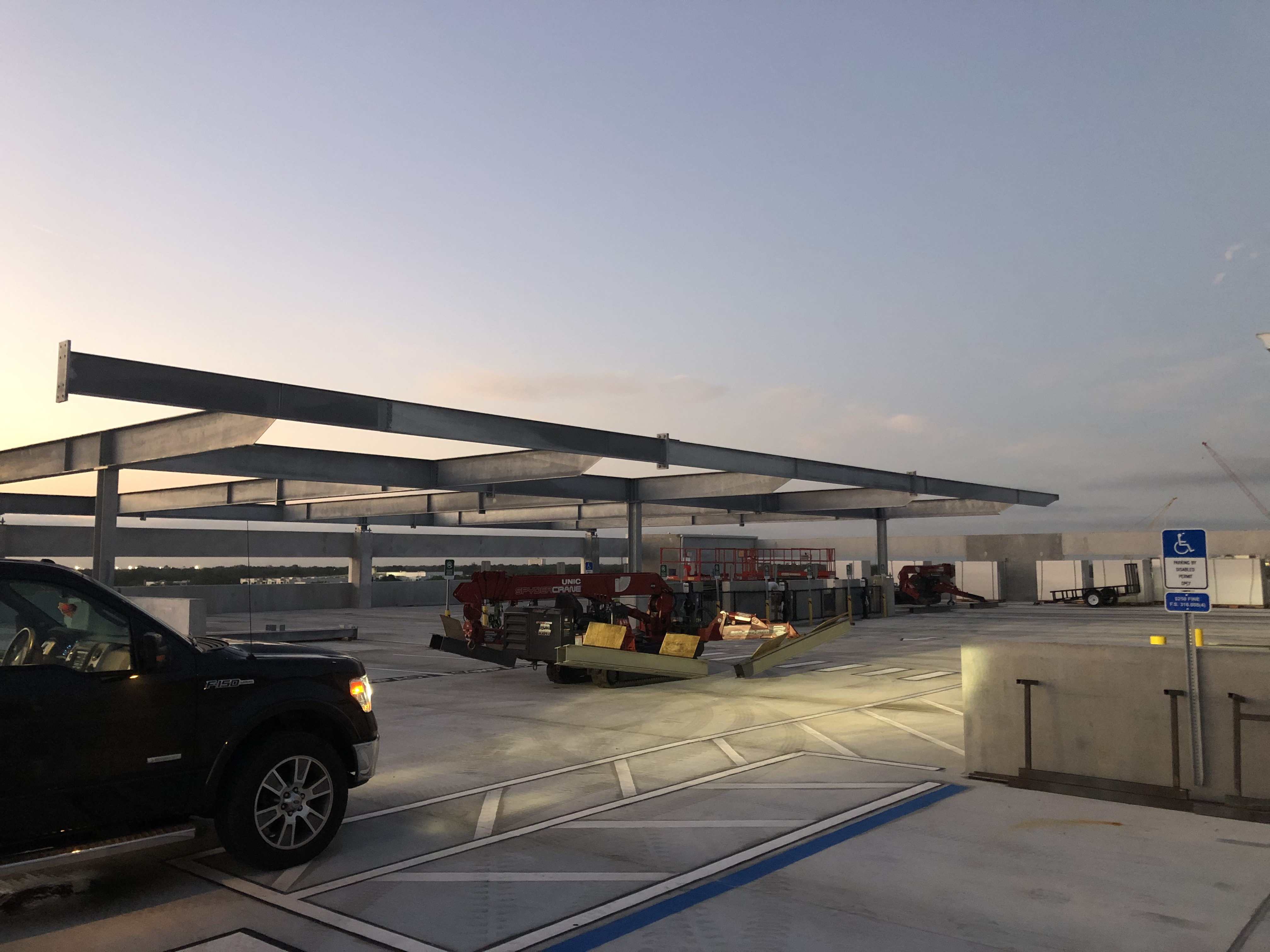 AdventHealth systems wanted to help and kick start a new initiative in Orlando to help the local area reach its sustainability goal by 2055. The parking garage near the hospital created a great opportunity to design a solar canopy on the top floor. The main priority of the project was to provide sustainable energy for the hospital but with that they needed a suitability coating program that will have longevity and low cost for years to come. Hot dip galvanizing gave the owner ability to safe money on maintenance cost years down the road compared to other coating systems. Another factor that impacted the decision to choose hot dip galvanizing was the humid moist climate, which provides a corrosive environment for the steel. Galvanizing was able to provide protection from corrosive environment.