This high-profile greenfield grain bin project in El Campo, TX features two grain loop systems with a total of 9 grain storage bins and 1 load-out hopper tank. The components for this project were all manufactured by American Grain Systems and were hot-dip galvanized in order to provide maximum corrosion resistance in the harsh, coastal climate.
This project owner wanted the steel on this project to "stand the test of time", so they knew on the front end of the project they did not want it to be painted. The materials that were manufactured by American Grain Systems were hot dip galvanized in order to meet the customer specifications and company product standards. The HDG components were fabricated in Jonesboro, AR, galvanized and then delivered directly to the job site in El Campo, TX. Needless to say, the logistics were very challenging in terms of meeting schedules. The fabricator and galvanizer were often providing overnight turn-around on loads. The abilities of both the fabricator and galvanizer were tested in order to meet the overall project timeline of 100 days on site.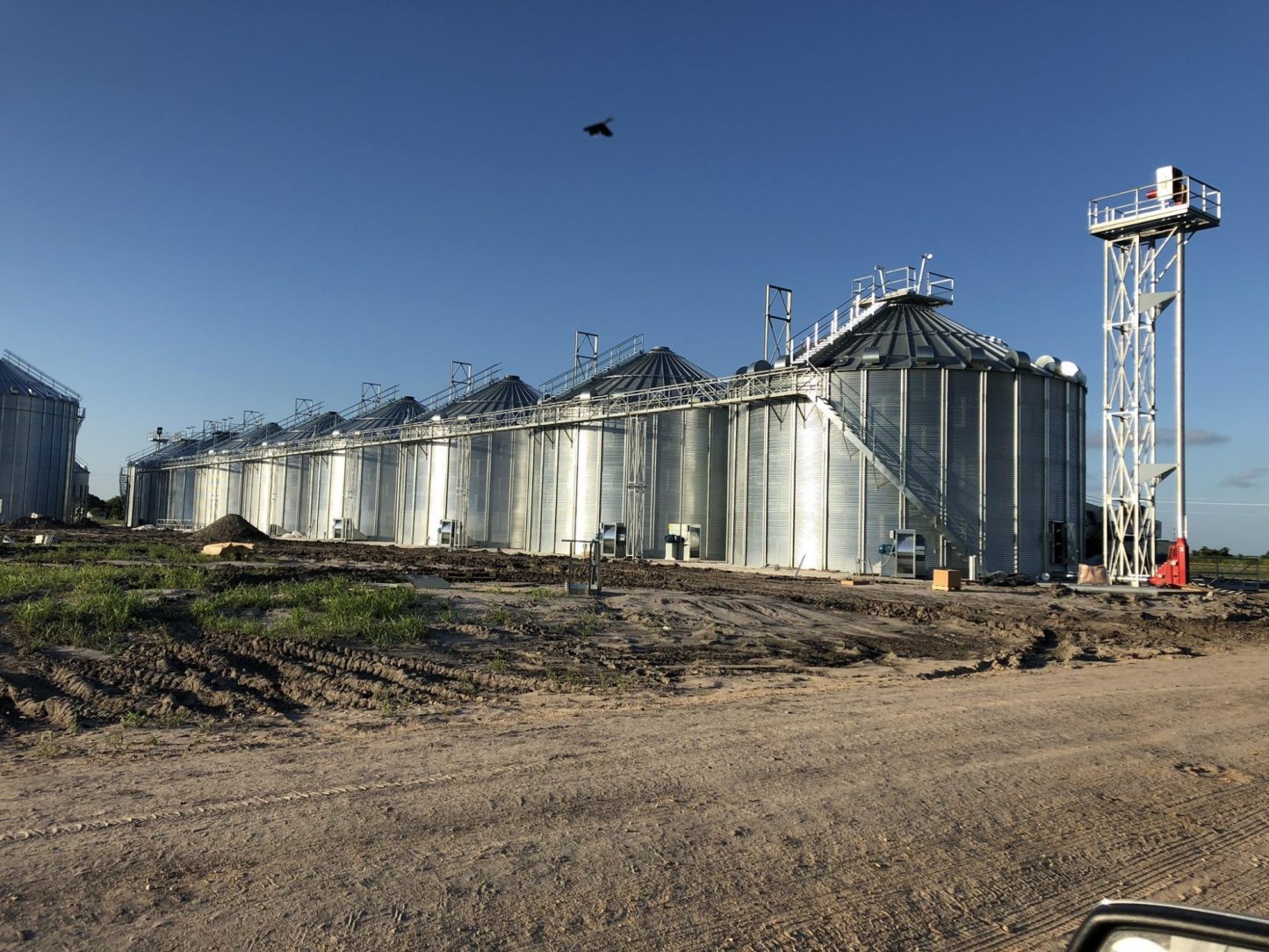 This type of completion timetable is almost unheard of in the grain bin industry. Not only was HDG the only viable solution to meet the customer's demands and our internal product design standards, the speed of delivery greatly contributed to the ability to deliver the project on time and to exceed the customers expectations. This has become American Grain's signature project and will be featured as proof of our ability to perform for many years.