In 2013, TIME magazine named The Voyage the top wooden roller coaster in the nation! This relentless coaster is an air-time machine, with riders experiencing a feeling of weightlessness for a total of 24.3 seconds. It takes the traditional out-and-back layout to the edge of insanity, with one of the steepest drops on any wooden roller coaster in the world.
The Voyage is 1.2 miles long, placing it among the planet's top two longest wooden coasters. The Voyage also has three sections of extreme, 90-degree banking. We carved out five underground tunnels for this coaster, which is a world record. And some of those tunnels are wide enough that we roar through them twice, creating a total of eight "underground moments," one of which includes an unforgettable "triple-down" feature. The Pilgrims never had it so good!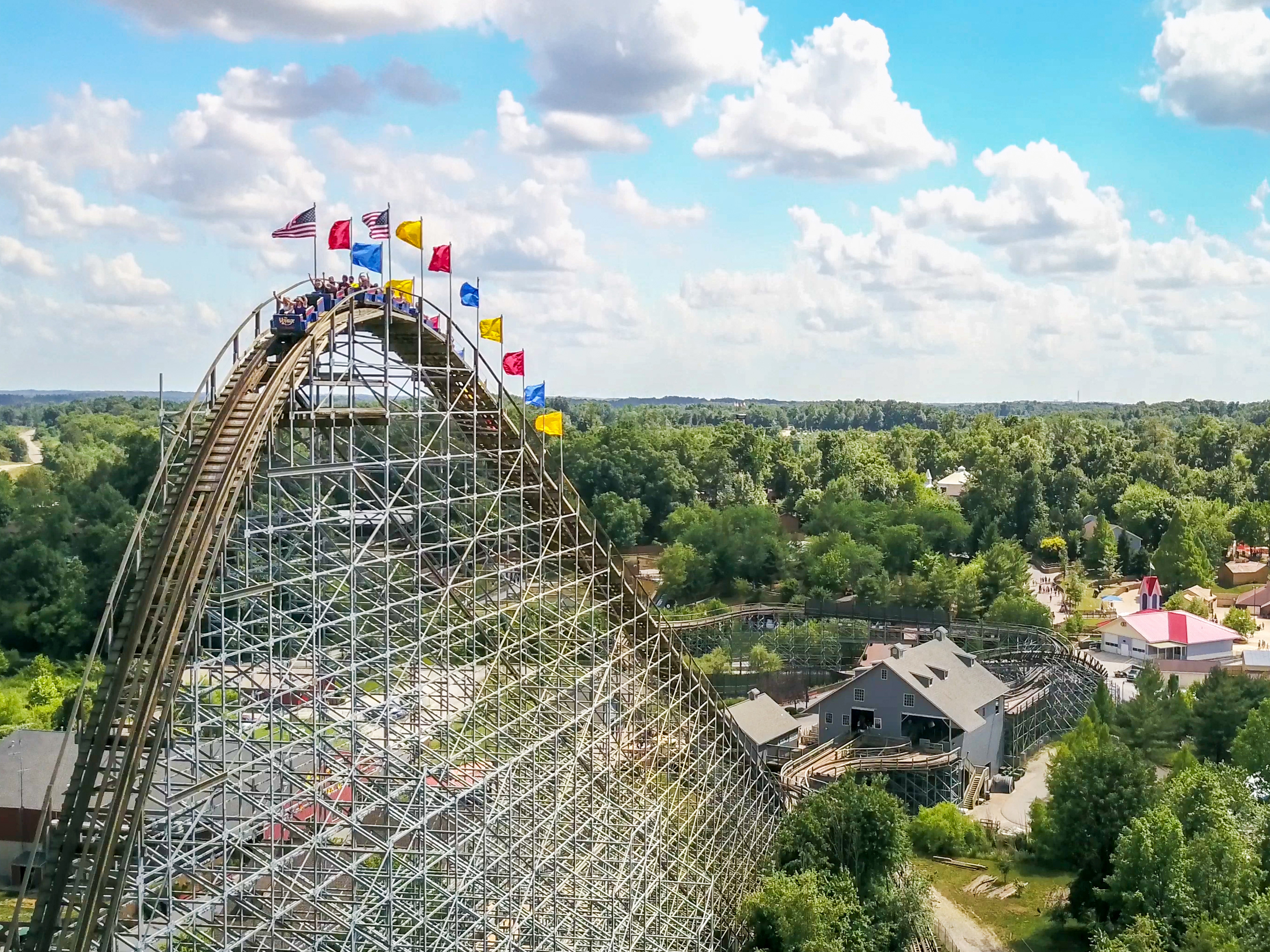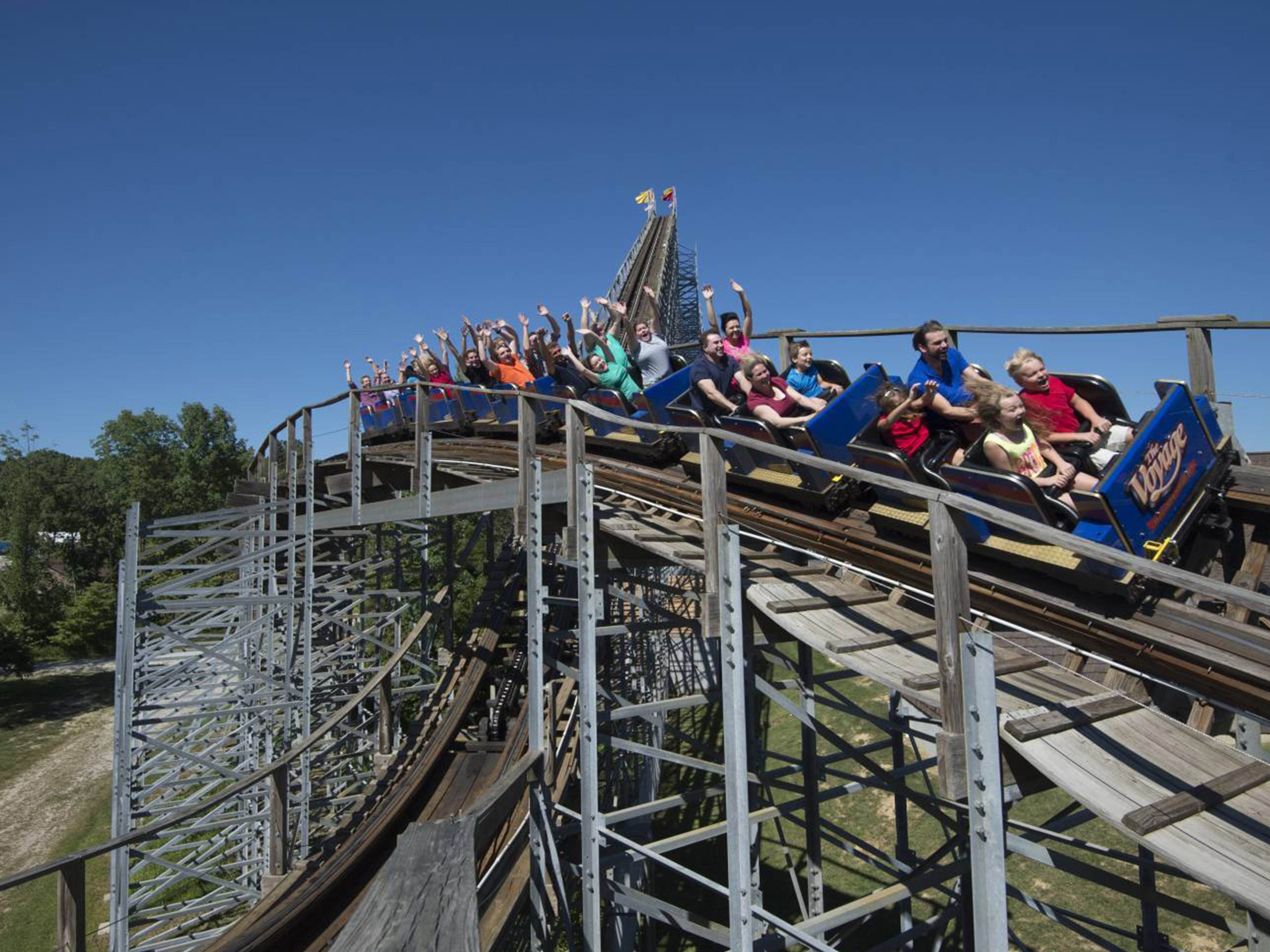 New wooden coasters are relatively rare these days, as park owners opt for steel-rail designs that are generally faster and higher (and less expensive to maintain) and have more queasiness-producing features like barrel rolls and corkscrew loops. When building The Voyage a considerable amount of time was spent discussing both initial cost and long term maintenance costs.
When it came to the steel structure that supports the wooden coaster, the decision to hot-dip galvanize the steel helped to solve both challenges. We were able to provide a low cost coating system on the steel that has not required any maintenance costs since the day the coaster opened. Safety of the rider is number one when building a coaster. Corrosion is one of the top threats to steel on any coaster. The design team was able to provide the park's owners a relatively corrosion free steel solution with hot-dip galvanizing.