This vibrantly painted work of art, inspired by the Dogwood tree, was designed, forged and fabricated in steel by The Metal Museum, the only such museum in the U.S. The Dogwood Gateway stands 12 feet tall and spans 10 feet across. It's blossoms glisten in the sun and invite passersby to stand in the shade it creates, while serving as a new landmark for motorists and the neighborhood.
After only seven years of service life the UrbanArts Dogwood Sculpture was in poor condition. The paint was peeling off of the steel and corrosion was setting in on the underlying steel. The Metal Museum was commissioned to refurbish the project in early 2019.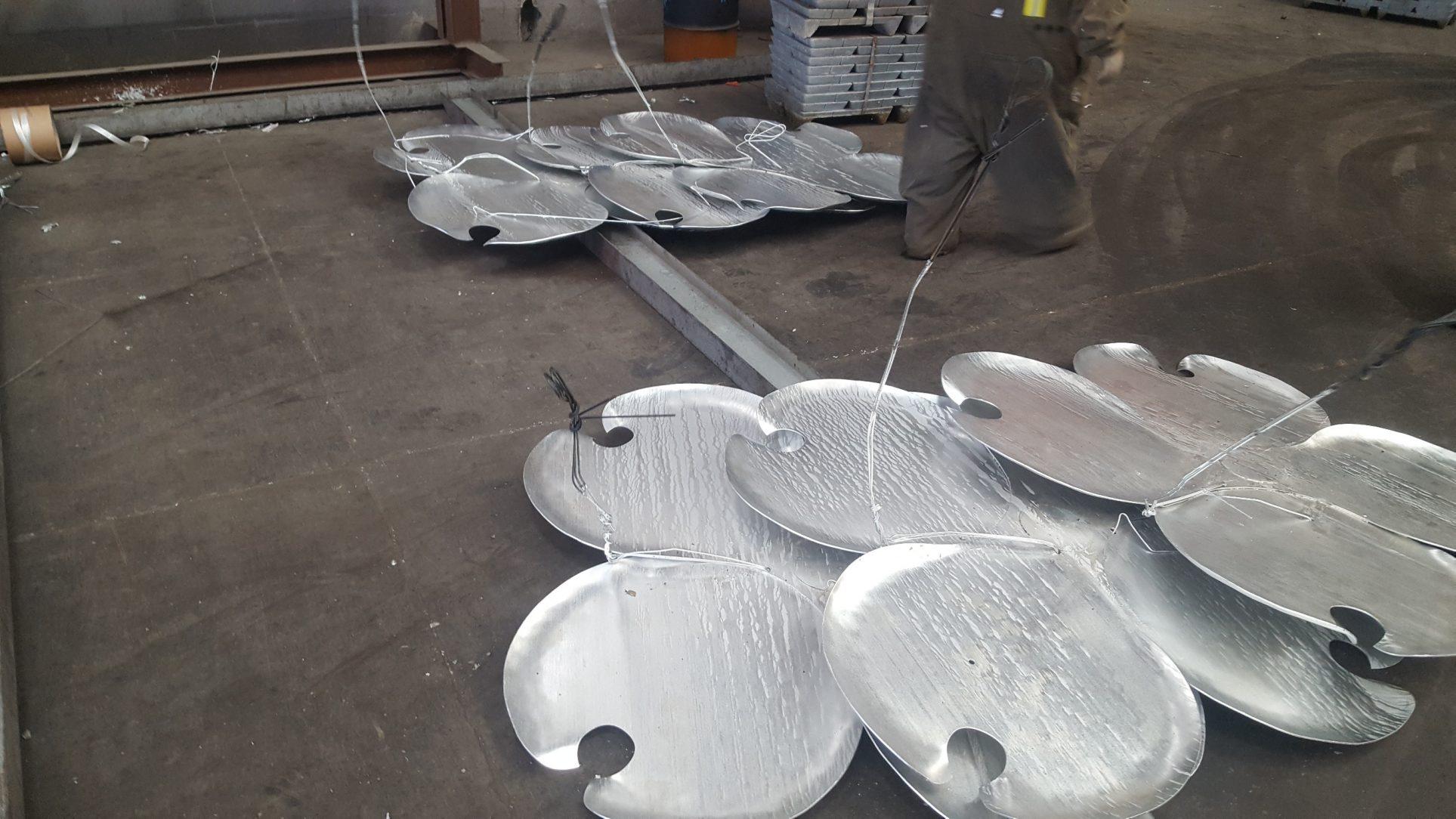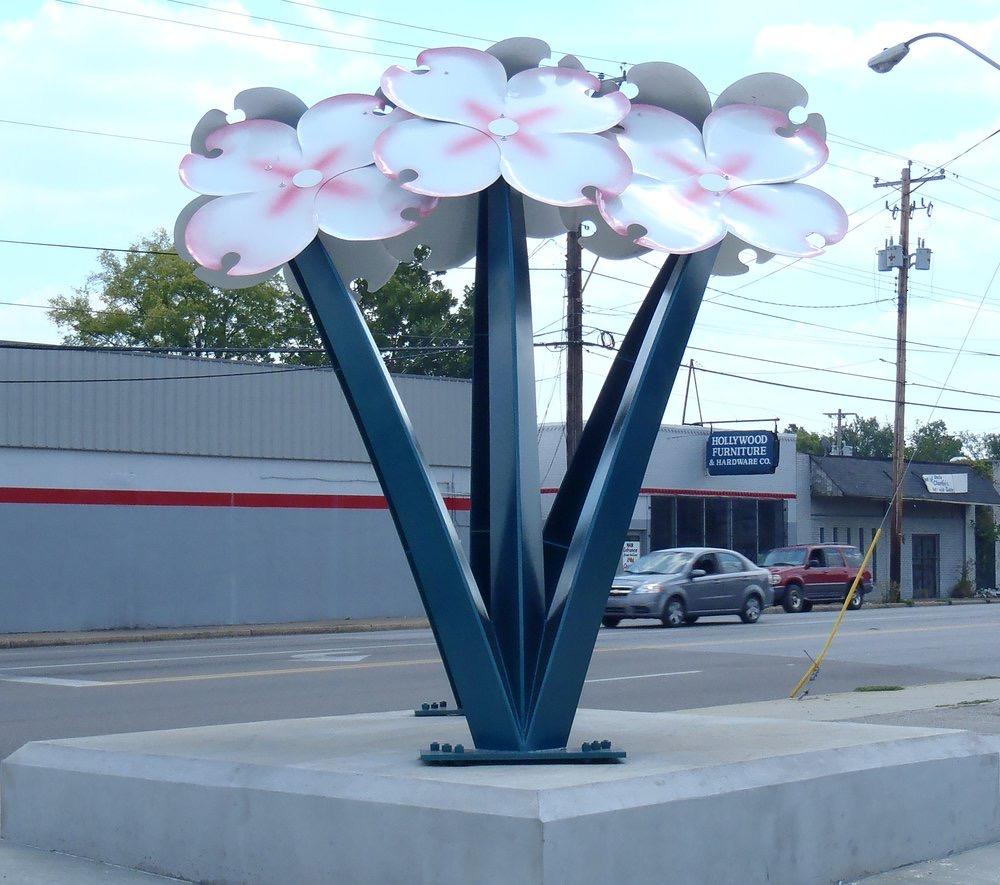 The sculpture was dismantled, blasted, hot-dip galvanized, and powder coated. Thousands of dollars were saved by recycling the project instead of just building a new one. The Metal Museum wanted to galvanize the steel this time around so that when the coating fails in the future the underlying steel would not be subject to corrosion, and could be easily touched up. This is a true testament of the sustainability of steel, and how duplex systems can save money over the lifespan of a project.