Caesars Entertainment is committed to renewable and suitable energy and is propelling toward its goal of reducing greenhouse emissions by 100% before 2050. The top of the Harrah's parking garage made it a great opportunity to provide 10,425,453 kWh of clean, renewable energy annually for the host sites — enough energy to power 931 homes each year.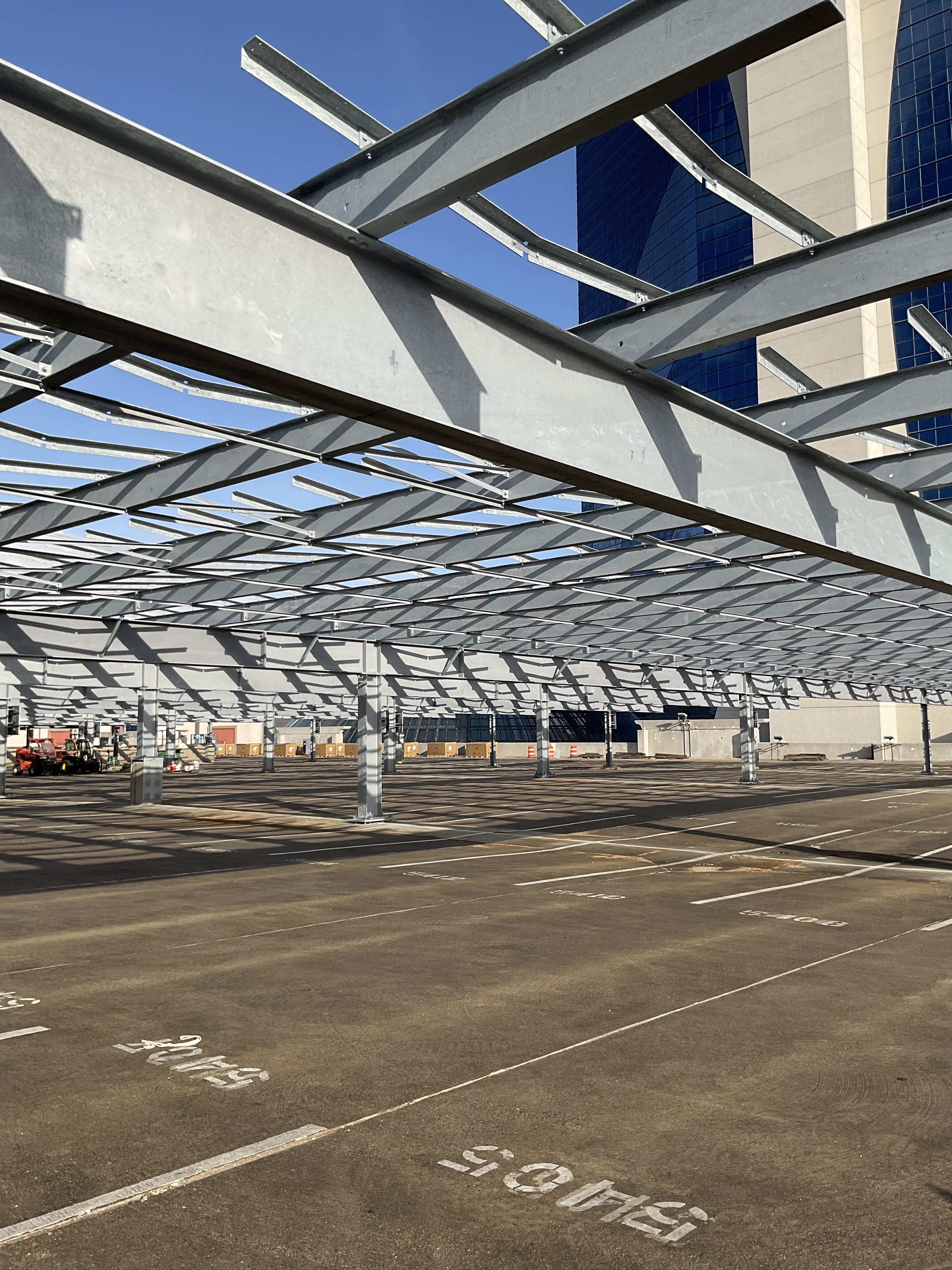 The parking garage near the casino created a great opportunity to design a solar canopy on the top floor. Caesars Entertainment, DSD Renewables, and the Casino Redevelopment Authority of Atlantic City studied the impact of how this project will benefit Atlantic City and the local area. The main priority of the project was to provide sustainable energy for the casino but with that, they needed a suitable coating program that will have longevity and low cost for years to come. Hot-dip galvanizing gave the owner the ability to save money on maintenance cost years down the road compared to other coating systems. Another factor that impacted the decision to choose hot-dip galvanizing was the climate and the environment of the project being on the coast. Hot-dip galvanizing provides corrosive protection for the steel.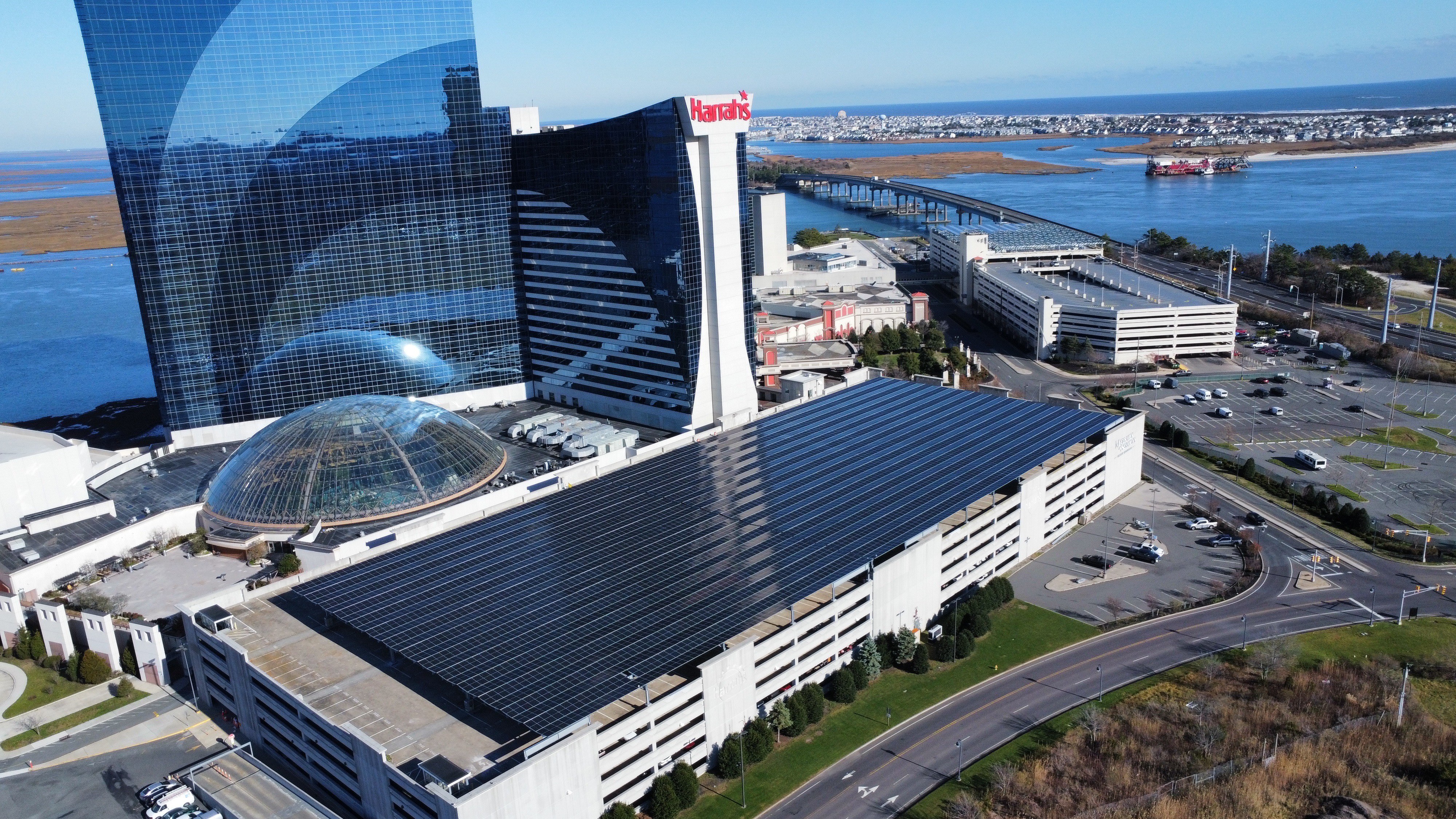 "We are committed to the communities we call home by exploring and implementing plans to reduce our environmental footprint," says Eric Dominguez, senior vice president of engineering & asset management at Caesars Entertainment.