Developer SL Green announced that One Vanderbilt, the enormous office tower rising next to Grand Central Terminal, has now topped out. At 1,401 feet, it's not the tallest office tower in the city (that title still belongs to One World Trade Center), but it's certainly one of the largest, and has already made a huge impact on the Midtown skyline.
The 1.6 million-square-foot building, designed by Kohn Pedersen Fox, towers above the nearby Chrysler building by nearly 400 feet, and it's visible from as far afield as Brooklyn and Queens. But at street level, there are gestures to the public that keep the building from feeling too grossly out of place. The block-long stretch between 42nd and 43rd streets on Vanderbilt Avenue will become a car-free pedestrian plaza. There will also be a transit hall, open to the public that connects the building and the streetscape to Grand Central below. And even though it towers high above Grand Central Terminal, it will not obscure the landmark.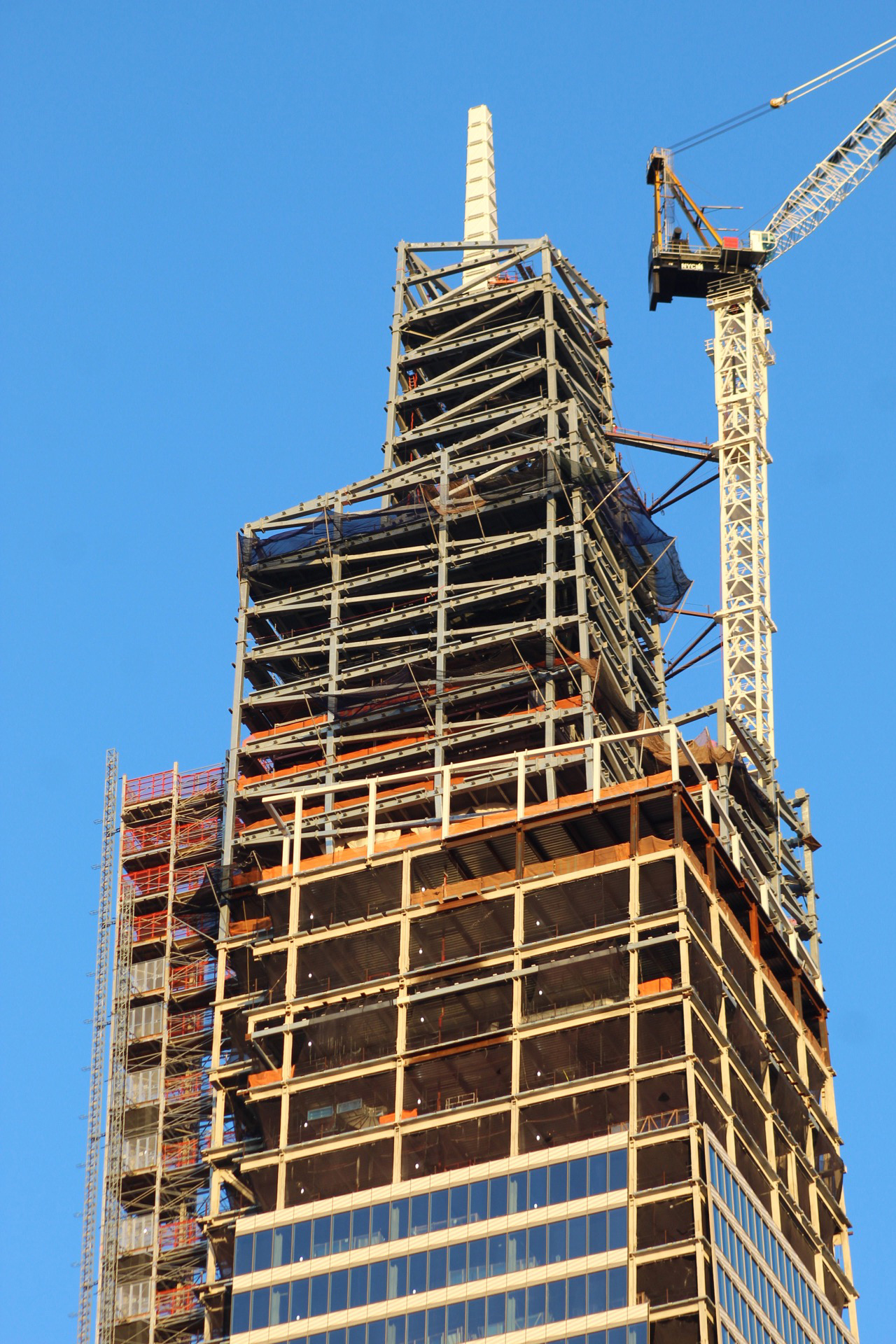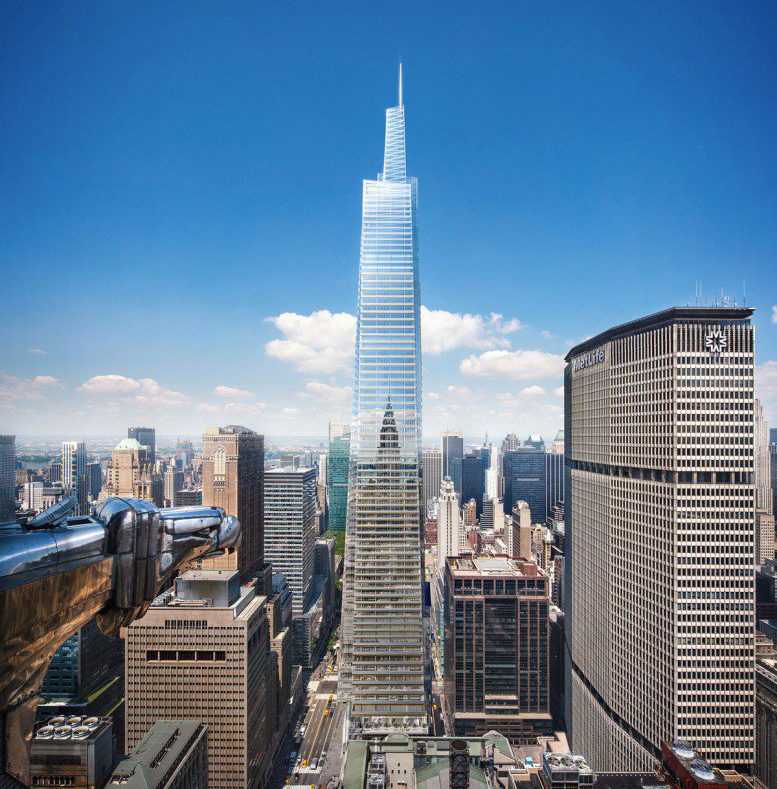 The $3 billion tower is three months ahead of schedule in a project that has saved $100 million due to pioneering use of state-of-the art 3-D construction modeling technology with documents that are made available on iPads. The steel is all American, from Coatesville, Pa., Lynchburg, Va., and South Plainfield, NJ and each of the 26,000 pieces was counted and barcoded before being assembled on the site into the 1.7-million-square-foot building.
The galvanizer played an integral role in helping to manage the tracking and storage of each piece of galvanized steel on the project. Coordination in terms of sequencing and delivery schedule were keys to the success of the project. Often times, steel was galvanized and delivered tot he job site just in time. Delaying or holding up a load or a crane pick was not an option on this project, as each load of steel was delivered one at a time, often in the dark of night into midtown Manhattan.
One Vanderbilt's hot-dip galvanized rooftop facade of the crown portion is made up of glass that highlights the dense array of diagonally sloped steel beams. Upward-projecting LED lights illuminate the crown and architectural spire. Three of the four pieces of the spire itself required the largest galvanizing kettle in the United States. This project truly pushed the limits of the hot-dip galvanizing industry in terms of size and scope.