This free standing, tall, abstract piece of art resembles paper airplanes, and is positioned at a hangar in Houston, TX. It is made of bent plates, and hot-dip galvanized with powder coating. This modern outdoor sculpture is made to last.
"VK Sculptures created just what we had in mind to welcome crew and guests to our client's location. We are very pleased with how this sculpture turned out." – Melissa Spence, Art Consultant
Born in Ukraine, Vadim Kharanchko has made himself a self-taught artist, especially in steel sculptures. VK Sculptures are used in many settings, including business offices, public parks, and residential. This airplane sculpture is located at Galaxy FBO which is a hangar in Houston, TX. Galaxy FBO was looking for a focal point to attract clients. After consulting with an art designer, they decided on this beautiful paper airplane sculpture crafted by VK Sculptures.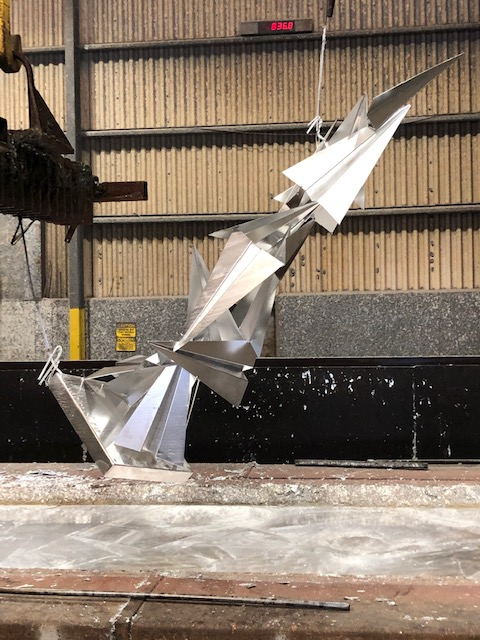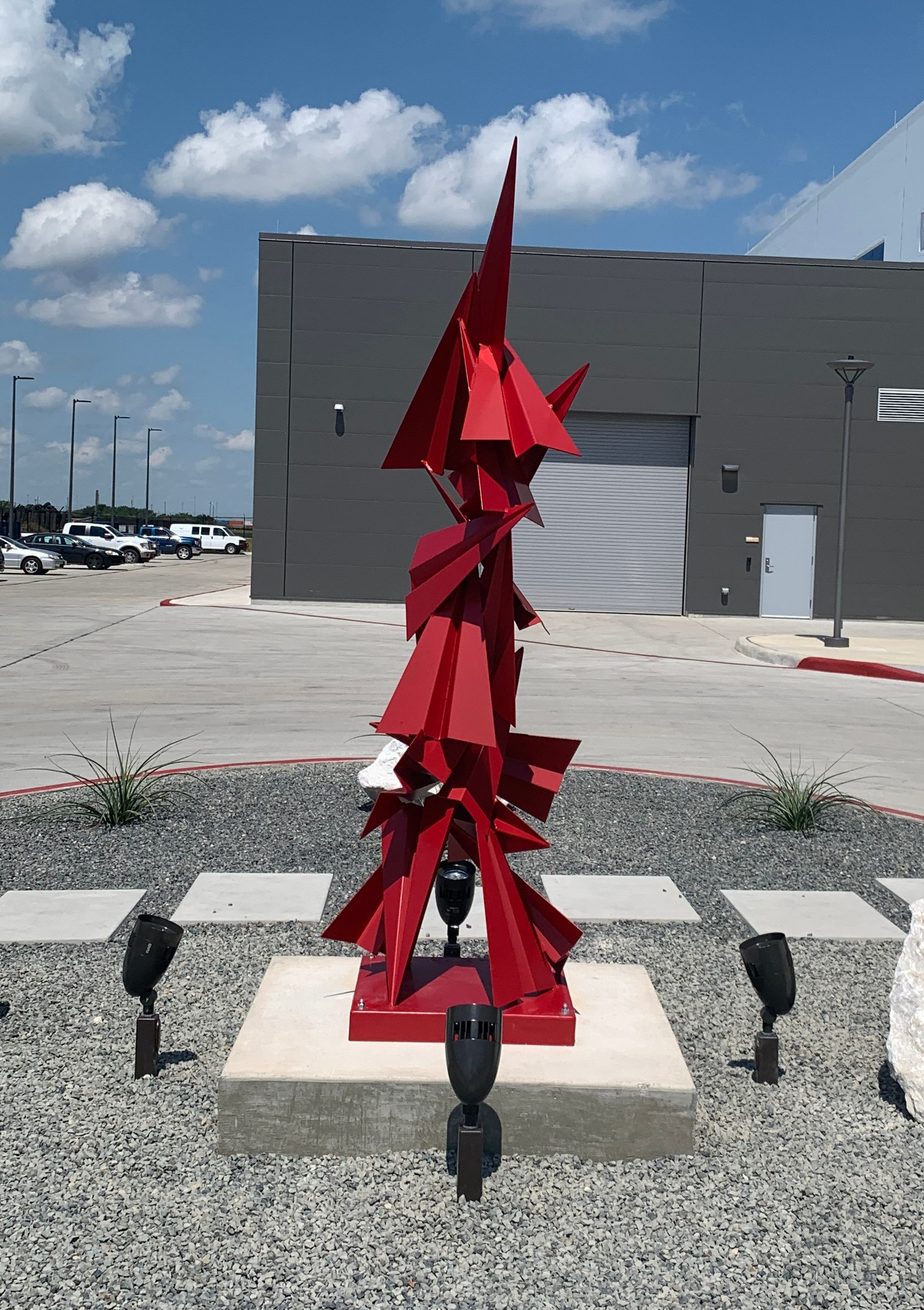 The sculpture weights over 350 pounds while standing 8 feet tall and is made of 3/8" bent plate. After being hot dip galvanized, it was then powder coated to give the striking red feature displayed onsite at the hangar. The designer wanted to give the client the best lifecycle possible and chose a duplex system of hot-dip galvanizing with powder coating.This project was difficult due to the smooth finish that was required. There were many angles and sharp edges to acknowledge. The galvanizer had to be aware of the angle to hang and diminish wire marks, due to the artistic nature of the piece. The sculpture is now a centerpiece at the airplane hangar, and the clients rave about the creativity.