Pocono Mountain Harley Davidson moved to a brand new 54,700 square feet retail store in Tannersville, Pennsylvania own by Jim and Linda Schlier. With a log and stone façade using galvanized railings and diamond plate benches was used in the design for its visual appearance to blend in with the façade and Pocono Mountains scenery making it an ideal setting for the use of galvanized steel.
All surface areas on the rails and benches were filed by hand to a smooth finish free of any zinc build-up and smooth to the touch for a flawless finish. With the thousands of visitors each year walking up and down the stairs, the great benefits of using the galvanized steel is the incredible corrosion resistance and maintenance free protection system.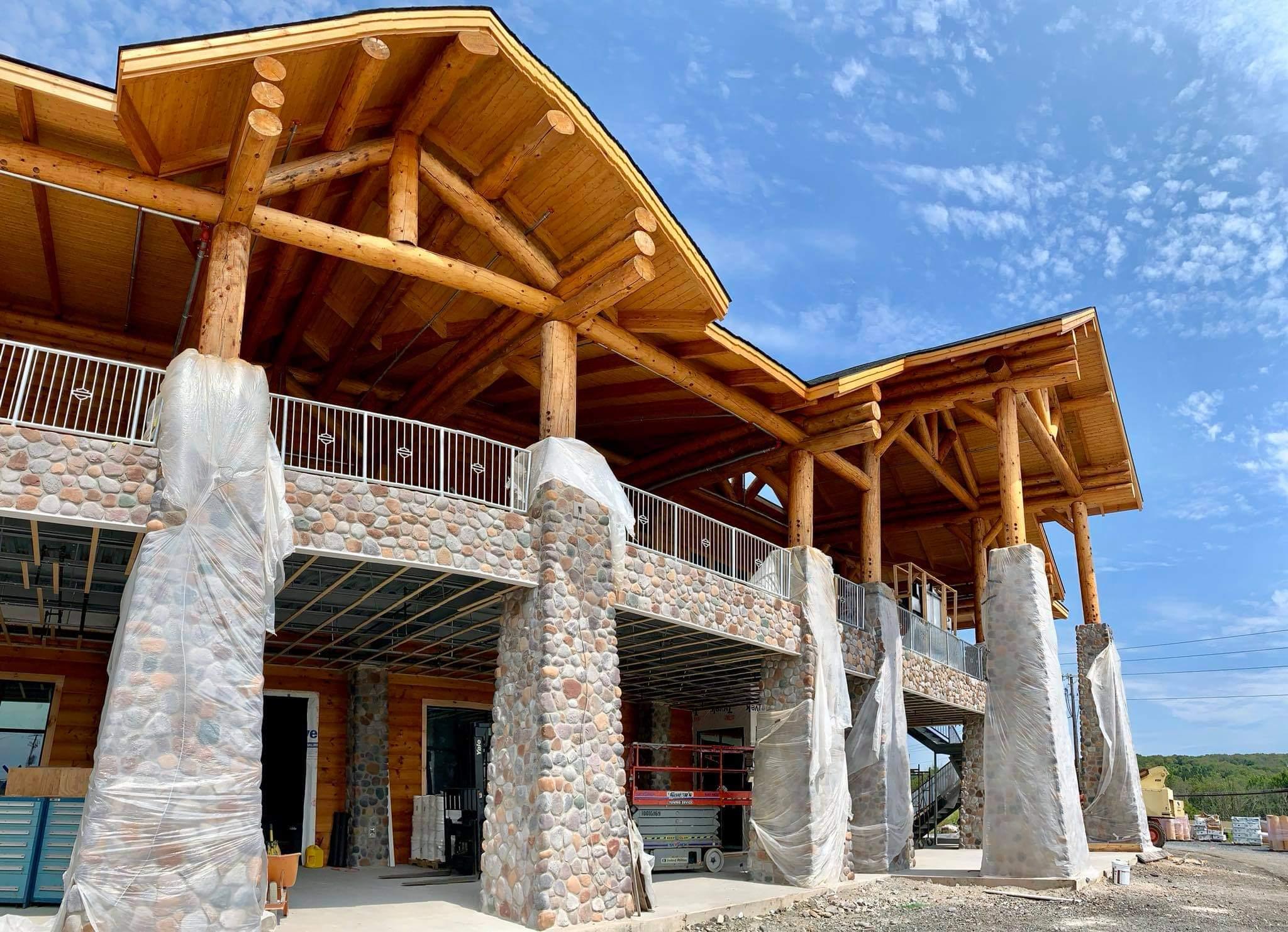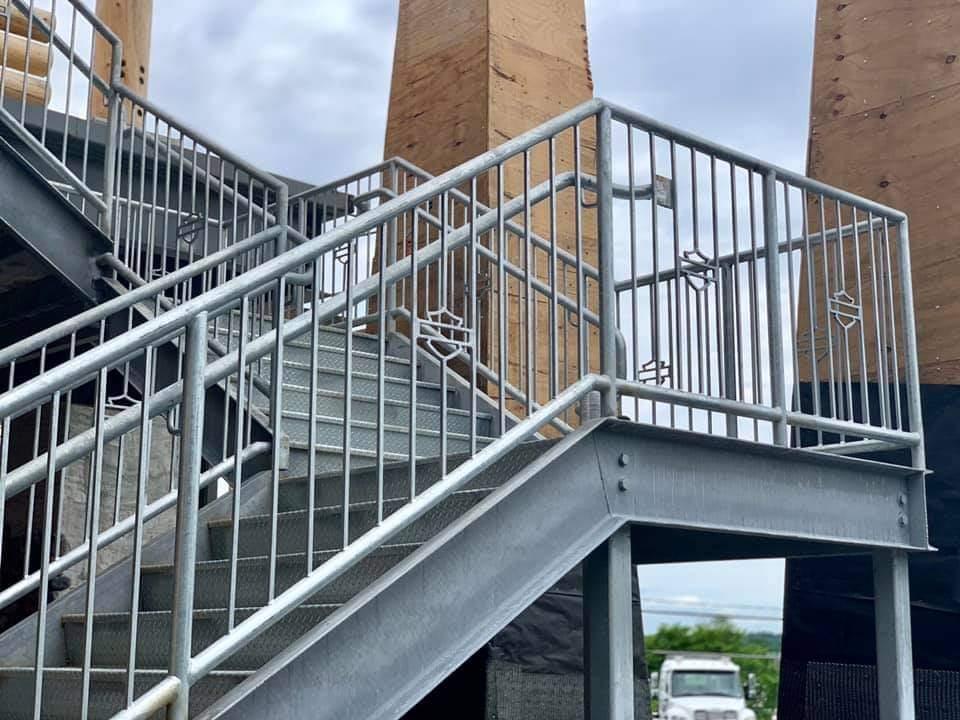 The unique challenge of this project was the schedule itself. The construction of the dealership was already behind schedule. The railings and stairs were the final components left in order for the building to get their occupancy permits. Most all of the steel was galvanized the same day that it arrived to the plant. The upstairs outdoor porch was constructed over 30 tons of galvanized steel platform frames, stringers, custom Harley Davidson rails and diamond plate benches. The hot dip galvanized steel used is tough enough to hold up to the rigorous outside elements, but chic and modern enough to make the exterior porch a great conversation design topic for years to come.